Available Now On All Platforms
We are thrilled to announce that Breaking the Spanish Barrier Online is now available for all devices. One-year licenses can be purchased by individuals or schools. Some will choose to use these digital books alone or as companions to our print textbooks.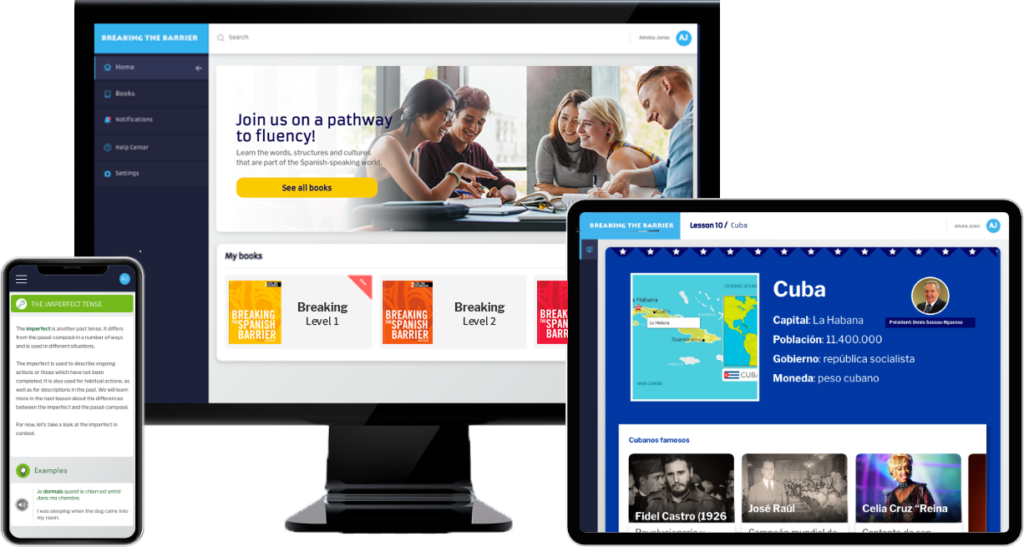 John is the principal author and editor of the Breaking the Barrier series. Since 1981 John has taught Spanish in the World Language Department of Groton School, where he is also the Dean of Faculty. John was a consultant to the College Board and served on the A.P. Test Development Committee. A devoted classroom teacher, enthusiastic advocate for his professional colleagues, and lively public speaker, John has helped generations of students on their pathway to achieve language fluency.
Clear explanations, authentic audio, video, vocabulary flashcards, interactive exercises, cultural articles, video teaching capsules, and an audio adventure series help students gain confidence from the very first day. Up-to-date information is offered about Spanish-speaking countries around the world.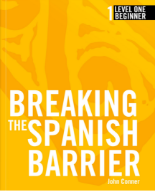 Breaking the Spanish Barrier 1 (Beginner)
Our level 1 starts from the very beginning by introducing simple words and phrases that can be used right away. Throughout the chapters, easy-to-understand explanations unravel these essential building blocks of language:
Nouns, pronouns, adjectives, adverbs, conjunctions, and prepositions
the present, preterite, imperfect, and progressive tenses
formal commands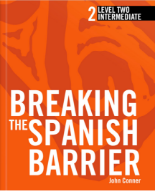 Breaking the Spanish Barrier 2 (intermediate)
Our Level 2 text first reviews key grammar topics to ensure that all students have a strong grounding in the present, preterite, and imperfect tenses. New topics will include:
future, conditional, present perfect, pluperfect, present subjunctive, and pluperfect subjunctive
indefinites, demonstratives, and reflexive pronouns
informal commands, comparisons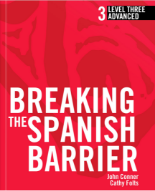 Breaking the Spanish Barrier 3 (Advanced)
Continuing the strategies established in the first two courses in the series, the Advanced Level begins by reviewing the major present, past, conditional and future tenses. New material includes:
the subjunctive mood (with commands, verbs of emotion, hypothetical situations, adverbial phrases)
comparatives the passive voice, "if clauses," punctuation, and uses of the infinitive.