The pluperfect tense is used to describe an action that began and ended in the past, before a specific point in time or before another past action began.
HOW DO YOU FORM THE PLUPERFECT?
It's easy. Just use the imperfect of "avoir" or "être" and add the past participle of the verb.
Here are examples of the pluperfect: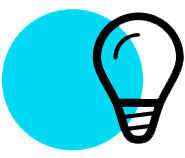 EXAMPLES
Hélas, quand vous êtes arrivés, nous avions déjà mangé toutes les frites!
Alas, when you arrived, we had already eaten all the french fries!
Elle avait appris à jouer du piano avant de déménager à l'étranger.
She had learned how to play the piano before moving to a foreign country.
Elle avait entendu parler de toi avant de te rencontrer.
She had heard about you before meeting you.
J'avais réservé une chambre dans l'hôtel où vous étiez.
I had reserved a room in the hotel where you were (staying).